Name: blader966
age:14
likes:bakugan,pokemon,yu-gi-oh,and a lot of anime,and kingdom hearts
dislikes:none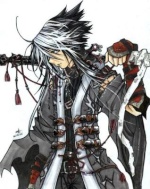 keyblade:
magic: shadow keyblade
magic: shadow strike
summonings: shadow dragon
limits: ninja claws
abbilities: shadow creation
description of your charcters,friends,and life: i have a great freind nightwing which let me join this forum and i wanna thank him for makin me admin plus i am very good at forum helping. I have a life but im usually on so u can count on me

.
nice....whats ur keyblade called...is it shadow keyblade????
i guess i really dont know much keyblades
yo can u make the admin thing or wat u have under ur name under mine like the other forum
heres what one keyblade looks like and make one:
just make it up like.....i just made up a dragon keyblade....its not real but make one up....
i made up a shadow keyblade

---
Permissions in this forum:
You
cannot
reply to topics in this forum